SHIDE in 122th Autumn Canton Fair
The 122th Autumn Canton Fair was held between October 15th and October 19th in Pazhou International Exhibition Center Guangzhou.On behalf of Shide Group, our International Trading Department attended the Fair.
Group President Mr. Xu Zhi Wei spared some time especially visiting our booth and shared his instructive ideas, which will be utilized in our following exhibitions. In addition, we were fortunate to have Deputy Director Mr. Zhang Zheng Han, from Dalian Foreign Trade Bureau showed up at our booth in the first day. Mr. Zhang spoke highly of our booth decoration and wished us a harvest and more progress after this Fair and in the near future.
This time we sent English, French and Spanish speakers and exhibited full range profile samples, as well as wood-plastic composite flooring, stone-plastic flooring, exterior wall cladding and hardware samples, which attracted numerous former and new customers. Some new customers were quite interested and had a further discussion back to our factory in Dalian.
Customer details were logged thoroughly by our business managers and they were going to develop further possibilities after the Fair. Our customer database would be upgraded and meanwhile our foreign trading business would grow bigger and faster thanks to the Fair.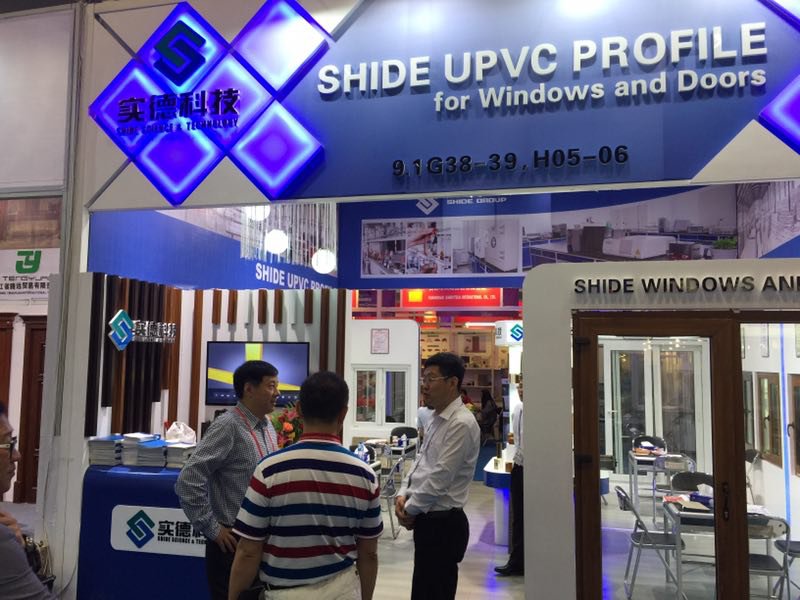 Deputy Director Mr. Zhang Zheng Han, from Dalian Foreign Trade Bureau, was in our booth.